As an Umbraco Developer, we believe this platform offers the best, most flexible and fully-featured website CMS solution. Find out why.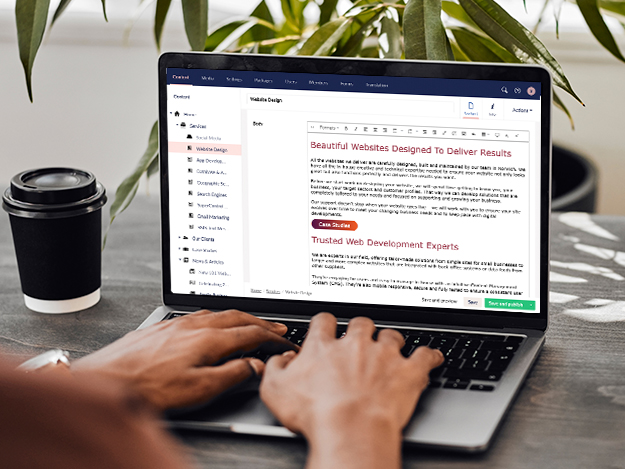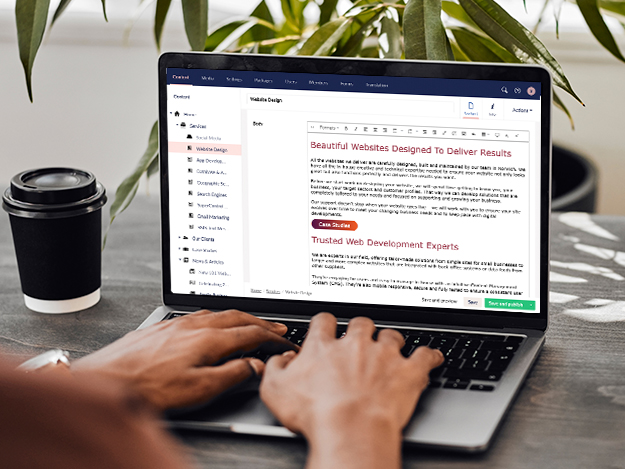 Why We Choose Umbraco
If we're asked why 101 is an Umbraco developer, we could simply say it's because Umbraco is the best Content Management System (CMS) - and it is an excellent platform - but the truth is, we use it because it's the best fit for our customers, and for ourselves. Umbraco provides all the quality of Microsoft software, combined with the helpfulness of an open source software community.
We've tested many Content Management Systems since 101 was founded in 1999 (we've even written our own!). However, we choose to use Umbraco because it allows us to create an environment that suits our clients' needs without having to work around any bloatware or forced 'features'. It is very user-friendly and offers plenty of flexibility. Its community provides unparalleled support and advice and when there's something you want to add to your website, you're almost guaranteed that it can be done fast and efficiently.
Over the past few years, Umbraco has progressed and adapted to use technologies that far improve both the way we work, and the products that we can provide for you.
Developing Your Bespoke Website
We create fully bespoke websites with a management area to match; there's no shoehorn involved. Before we start development, we set up a fresh installation of Umbraco. This becomes the foundation for your new website. We look at your requirements and we design a management interface to suit. Umbraco allows us to do this in ways that mimic the front-facing side of your website, allowing you to edit and manage your website with minimal fuss.
We use tried and tested technologies to build your website. These include HTML5 to structure the pages, CSS3 to make the pages look great, and jQuery to give your clients the best interactive experience possible, with minimal fuss. All of this is built on top of an Umbraco installation from our office in Taverham, Norwich. Then, when you're happy with everything, we upload it to our secure servers in London for the world to experience.
Feel free to browse our portfolio to see some of our work.
Great Features For Everyone
When you choose 101 for your website development, you gain access to all the features you need when managing your website. Here are some of the great features we believe you'll want to be using:
Rollback - Never lose your work again. Umbraco allows you to view all the previous versions of a page and compare the differences between them. Umbraco will highlight text that has been added in green, and text that has been removed in red, so you can easily tell the difference without the guesswork.
Drag and drop media - In other Content Management Systems, you might have to create each media item separately and then upload the file/image into that new item. With Umbraco, it's as simple as selecting the files you want, then dropping them into a folder of your choice. That's it. No fuss.
URL Tracking - Want to change the address of a page but don't want to lose potential traffic from other sites linking to it? All of our websites come with a built-in 301 URL tracker which makes sure that your links continue to work, all the time.
Search Engine Optimisation - Optimisation tools that allow you to target and focus every page within your site.  This, coupled with brilliant advice from our team, means you and your website are in the best hands.
Responsive -  A responsive design means your website will provide the best user experience for all devices. Your website will fit on all devices and will display content to match. A responsive design will also help to boost your listing in Google rankings for mobile users.
Social - Control over sharing facilities on a page-by-page basis, allowing you to decide where your content gets shared and how it displays.
'Just Call Us' Support
We provide unrivalled customer service and all clients benefit from our 'Just Call Us' service. They are welcome to call us any time they need technical advice, best practice guidance or help with any other aspect of their digital marketing.
We're also very happy to provide free advice to marketers and business owners who are not yet clients, so please call us on 01603 858 250 if you need help with a digital project.