When Anglia Car Auctions recently held a prestigious auction of Chris Rea artwork, their website, created by 101, played a vital role in supporting this successful event.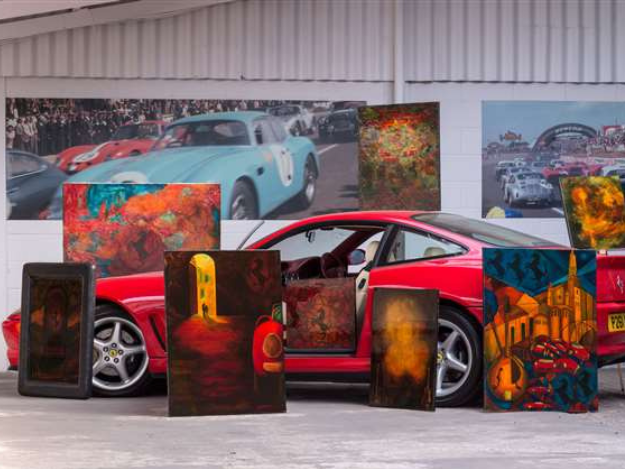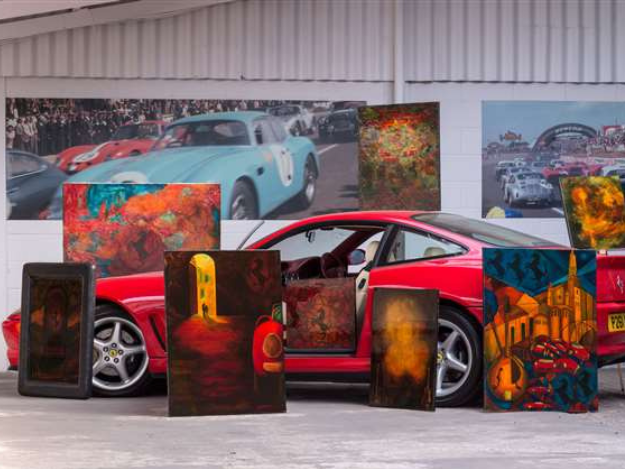 Anglia Car Auctions (ACA) is a long-standing client of 101 and well known for their weekly modern car auctions and classic car auctions that take place several times a year.
In November 2022, ACA's Classic Car Auction featured an unusual and prestigious attraction: a collection of 68 original pieces of art, each created by international rock star and artist Chris Rea. The collection, entitled 'La Passione', was inspired by Rea's passion for Ferrari and its history. The auction was a huge success, attracting plenty of interest from bidders and ensuring that all artworks were sold.
101 built and maintain the bespoke Anglia Car Auctions website, which provided the online focal point for this high-profile auction.  The 101 team also assisted with photography, social media and email marketing activity to support the auction.
ACA's website is an integral element of their business and provides a comprehensive source of auction sale resources and functionality for customers, including detailed catalogues for forthcoming auctions and results from previous sales. The website also serves as a customer portal for online registration and bidding. For ACA, the process of updating and downloading printed versions of their auction catalogues is straightforward, thanks to the neat interface between the online listings and the traditional paper-based approach. 
The 68 dramatic artworks offered on Mr Rea's instructions, were part of a unique collection entitled 'La Passione', themed around Ferrari and featuring the iconic rampant horse. ACA billed the auction as a 'once in a lifetime' chance to buy a one-off collection from a global rockstar. Only one other collection had previously been released by Chris Rea. The Hofner Blue collection was purchased a few years ago by a private individual for an undisclosed amount.
Find out more about 101's support for ACA in our Anglia Car Auctions Case Study.