101 client, The Hamlet, has launched a new website to coincide with its celebrations marking 50 years of supporting Norfolk families.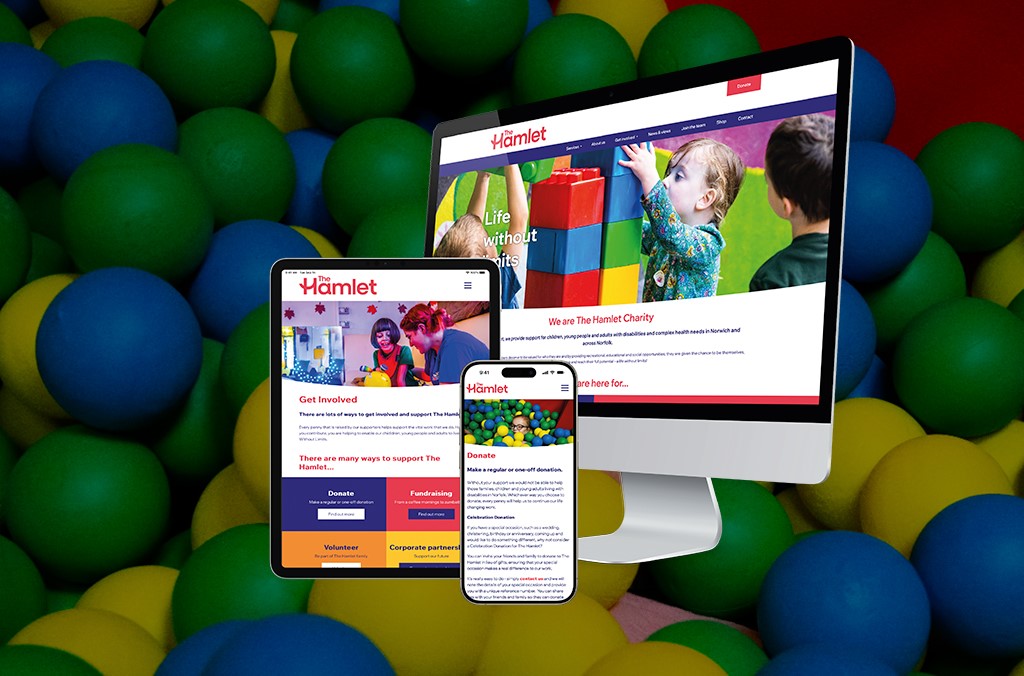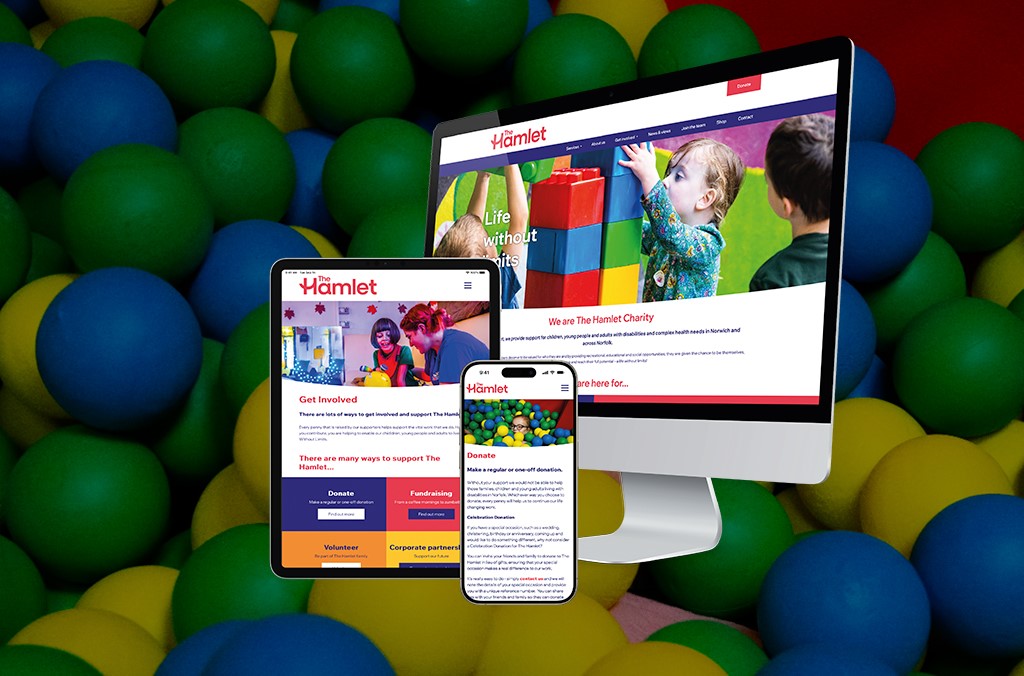 As a corporate sponsor of The Hamlet Charity, we are delighted to announce the launch of their brand new website, built by 101 Websites, Apps and Email Marketing. The launch comes as the charity marks its remarkable 50th anniversary of making a difference in the lives of thousands Norfolk families.
Commenting on the new website, Ellie Coulson, CEO at The Hamlet said:
"We are delighted to have worked with 101 to create our vibrant new website. As long-time supporters of The Hamlet, Holly, Dave and the team have been vital in helping us to realise our vision of creating an online presence which aligns with our exciting new branding and major fundraising campaign."
Since 1972, The Hamlet has worked tirelessly from its Norwich headquarters to empower individuals with disabilities and complex health needs, ensuring they have access to opportunities and the chance to unlock their potential.
A Milestone Year
In addition to celebrating its half-century and the new website launch, this is an exciting year for The Hamlet in several other ways.
Accolades include a recent win at the Flourish Awards 2023, where the charity received the 'Opportunity Award'. This celebrates the organisations that create opportunities for children and young people to thrive, grow, and flourish in Norfolk. 
Another recent development has been The Hamlet's acquisition of new premises in Norwich that will allow them to fulfil a long-held ambition to expand their Adult Services. They currently help more than 500 Norfolk families each year. The new space will enable them to extend their support at a time when the financial climate and pressure on public services means the charity serves as a lifeline for many people who would otherwise not have access to the opportunities they deserve. 
Also, to coincide with their 50th anniversary, the charity has announced its '50 Years Of Firsts' campaign, to raise awareness of its services and celebrate the 'joyful firsts' in a child or young person's life. These are often the result of months of hard work and patience during their time at The Hamlet. 
Congratulations to CEO Ellie Coulson and the whole team at The Hamlet for their incredible work, well-deserved recognition at the Flourish Awards and other exciting developments at the charity.
At 101, we're glad to play our part in contributing towards The Hamlet's wonderful work in the community by providing their website services and supporting their family and supporter communications with our Smart Messenger Email Marketing service.
Find out more about the charity by visiting The Hamlet website.
101 - Supporting Charities & Not For Profits
At 101, we take pride in offering a supportive, genuinely personalised service to each of our clients - large and small - across all sectors. We particularly enjoy supporting charities and not for profit organisations to achieve their digital marketing goals. We do this by listening carefully to their needs, acknowledging financial limitations and providing professional solutions that deliver within budget. To help further, we offer a range of discounts across our services, including website design and build, app development and email marketing services. 
Get in touch with our friendly experts on 01603 858250 for a no-obligation discussion around your needs, or contact us via our website.