Autumn's arrival marks the ideal time to review your digital marketing activities over past months and plan for even greater success in the coming year.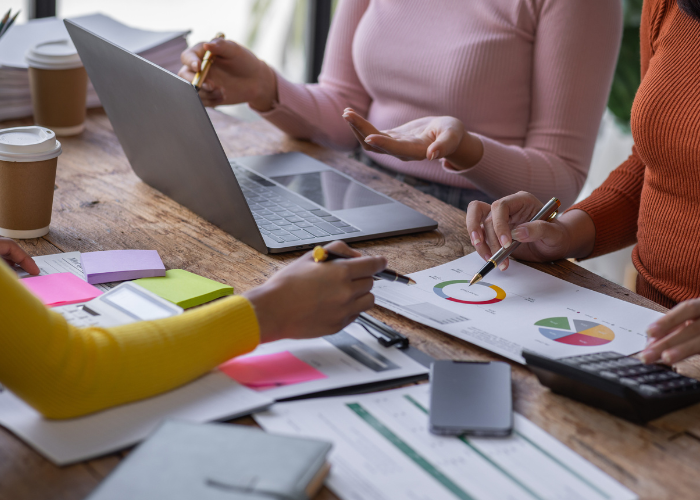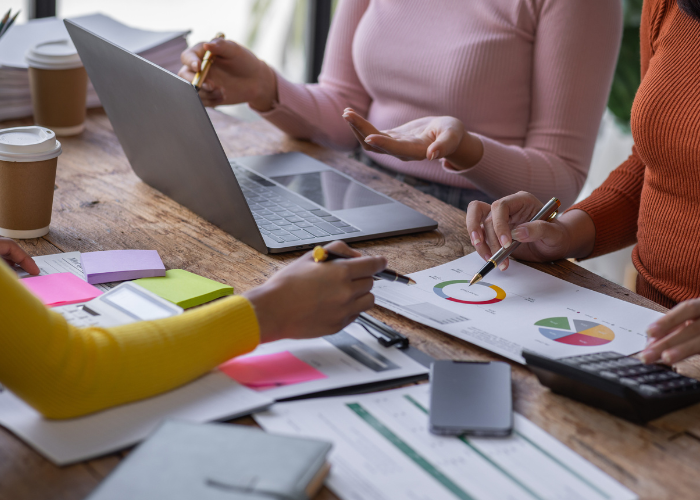 Reflecting On The Past Year
Autumn is a natural time for reflection. The year is winding down and businesses have a wealth of data and insights at their disposal. It's an ideal moment to assess what has worked and what hasn't in your digital marketing efforts. Analysing email open rates, click-through rates, website traffic, and conversion metrics can provide valuable insights into your audience's behaviour and preferences.
Seasonal Campaign Opportunities
With several weeks to go before year end, there's also a range of seasonal events and holidays to factor into your digital marketing strategy, including:
Networking events
Halloween
Black Friday
Cyber Monday
Christmas
Planning ahead allows you to create timely and engaging email marketing campaigns and update your online presence through your website and social media to reflect the spirit of the season. This can help you connect with your audience and boost engagement.


Budgets and Goals
Q4 is the perfect time to review your marketing budget. By assessing your campaigns' performance over past months, you can make informed decisions about where to invest more or less budget in the coming year.
Key points to consider:
To build on your success, identify what worked well and consider allocating more time and budget to those areas for next year.
For other activities, try to understand why these were less successful. Do you have a marketing skills gap that could be addressed with some training? Do you need to devote more time to your campaigns, or seek support from an agency for improved results?
What other ideas could you try? Consider if there are untapped audience segments you could target to drive business and help you achieve your goals.
For the greatest success, it's important to set clear and measurable goals that align with your overarching business strategy.  
At 101, we take time to listen carefully to our clients, to truly understand their requirements and goals. We provide practical suggestions and expert solutions that are not only timely but also budget-friendly.


Content Planning
Content plays a vital role in shaping and supporting your marketing activities. Use Q4 to map out your content strategy for the upcoming year. Identify themes, subjects, and industry trends that are relevant to your audience and align with your overarching business strategy. Formulate a content calendar that syncs with your email marketing, social media, and website updates. High-quality, pertinent content delivers value for your audience, with the potential to boost organic traffic and increase engagement.
Website Optimisation
Your website is the digital storefront of your business, so it's crucial to keep it fresh and functional. Autumn is a good season to evaluate your website's performance, user experience, and design.
Ensure your site is:
Mobile-friendly
Quick to load
Simple and smooth to navigate
A well-optimised website not only attracts visitors but also keeps them engaged.
If you're uncertain how well your website is performing, now's the time to get to grips with Google Analytics. The Google Analytics Academy offers a range of free online courses from beginner to advanced where you can learn how to use their measurement tools to grow your business through intelligent data collection and analysis. In addition, you'll find that some web agencies offer free web audits to prospective clients and this can be a useful way to find out the strengths and weaknesses of your online presence.
To give your organisation the best chance of ranking highly in search results, don't overlook the importance of Search Engine Optimisation (SEO). Platforms like Semrush offer a useful free trial period and they have a wealth of online courses and weekly webinars to help you improve your SEO skills.
Check with your web agency that your site is properly optimised for search engines. And if you're considering some major changes for the new year, ensure each page and its content is structured to support your SEO goals. Consider enlisting the help of a reputable SEO specialist if you are in a highly competitive sector and struggling with search rankings.


Get Advice From Our Web Experts


Email Marketing Strategy
Email marketing remains a cornerstone of many organisations' digital marketing programmes thanks to its potential for delivering a consistently high return on investment and fostering relationships. As you progress through Q4, take the time to refine your email marketing strategy:
To begin, focus on your audience. What do they really want to hear from you, and how can you give them what they need? Divide up (segment) your audience based on their interests and characteristics. This allows you to create emails tailored to each group, making them more relevant and engaging.
It's crucial to send visually appealing, on-brand emails to maintain a professional image. Take a moment to assess your email designs. Are they meeting your standards, or do you require an email template design service to create a versatile template that can be customised for each campaign?
In addition, review your email automation sequences. Do they align with your customers' purchasing journey, delivering the necessary information at the appropriate times?
The Smart Messenger team at 101 provides a range of email marketing services for all types of organisations. Services include strategic support and email template design.


The Right Email Marketing Platform
When did you last review your email marketing platform? Is it cost-effective and does it meet your needs?
Surprisingly, many smaller companies still use Outlook for sending mass emails. If that's your current practice, it's a good time to consider switching to a professional email marketing service. Using standard email systems for marketing campaigns can result in delivery problems, hamper campaign analysis, and potentially raise concerns about compliance with data protection regulations.
With numerous email marketing platforms available today, the choices can be overwhelming. However, if you're a UK business, you have a unique advantage – the opportunity to collaborate with a UK-based provider like Smart Messenger from 101. We not only ensure the security of your data within the UK but also offer a fully tailored, personal service from our team in Norwich. Email marketing plans start at just £10 per month and include one-on-one training and unlimited phone support.
Above all, remember that you don't have to tackle the intricacies of email marketing by yourself. Dedicate the time and budget required to obtain the support you need. Whether it's enrolling in an email marketing course to boost your skills, seeking professional help in crafting a distinctive template design, receiving guidance on setting up automated workflows, or even opting for a fully managed service where a trusted agency oversees your email campaigns – these choices are available to ensure your email marketing efforts are as productive as can be.


Smart Messenger Email Marketing Plans


Plan For Success
By investing time in Q4 to assess your previous campaign performance and plan for the year ahead, you'll set the stage for a strong start to the new year. Prepare for 2024 by defining clear objectives, refining your marketing tactics, and establishing a well-structured content plan. These fundamental actions will position you for even greater achievements in the approaching year.
At 101 Websites, Apps & Email Marketing, we understand the importance of strategic digital marketing planning. If you need help with your email marketing, website development, or any other digital marketing needs, our team is here to assist.
Why not get in touch with our friendly team to discuss how we can support your goals and help your business thrive?